Thailand Sector
Tuesday 10 to Tuesday 17 August 2021 :        8 Days, 7 Nights
$2770 share twin
_______________________________________________________
The Thai Burma Railway spans two countries but a border barrier means straight through travel along the whole rail route is not possible.
This 8 day tour provides a detailed historical exploration and explanation of the Thailand section out to the border at Three Pagodas' Pass of what has become known as 'The Death Railway'.
The programme has been carefully designed to explain and show the 'how's and why's' of this wartime icon.
The tour operation includes exploration along roads and jungle walks well beyond the tourist brochures, with the information delivered in accurate, engaging detail. The tour is managed by experienced experts.
Tours - Land only. All tours subject to minimum numbers.
Correct as at 01 July 2019.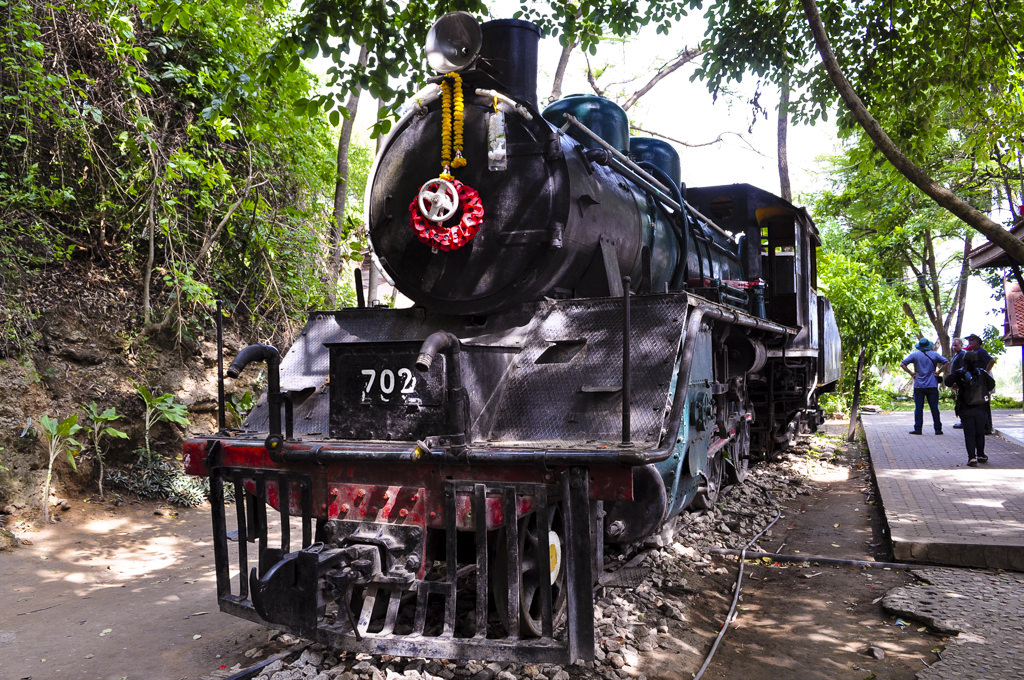 Myanmar/Burma Sector

Tuesday 17 to Sunday 22 August 2021: 6 Days, 5 Nights
$2755 share twin
_______________________________________________________
The Thai Burma Railway has some 115km of its length within the (until recently) reclusive country of Myanmar.
Foreigner access to travel along the Railway was forbidden for any reason. Negotiations have been successful this year and permission was obtained for travel to inspect bridge, camp and construction sites of the wartime hell-project.
Travel in the area is an exploration and is for the adventurous, as the localities are not (yet ) tourist accessed. This tour provides the means to travel this isolated route.
It takes you on a pilgrimage where the opportunity to learn about and see first hand the locations where both tragedy and triumph took place in Burma affecting both prisoners of the Japanese and their enslaved Asian people.
The tourist sites of Myanmar are not forgotten in our programme, with visits to attraction and the colonial past of Yangon.
Tours - Land only. All tours subject to minimum numbers & safe Covid-19 practises..
Correct as at 06 December 2020.
Call us today for detailed Tour Information or to book a tour.
PHONE

08 9446 9856 or email admin@kokoda.com.au
You can also use this form and we will reply as soon as we can:
Authentic  Military Heritage Tours  by fully qualified and field-experienced Guides

Over 30 years experience in tour operations and planning in remote areas, including Papua New Guinea, Borneo, Thailand, Burma, Egypt and Libya.

Management and staff who have in depth historical and geographic knowledge of areas toured and military historical sites and events - in PNG and other countries.

Supervisors experienced in remote area and urban tour operations in PNG, Borneo, Singapore, Malaysia, France, Belgium, Greece, Crete, Thailand, Burma, Turkey, Egypt and Libya.

Full operational travel experience and campaign history with accurate information content and wide geographical knowledge in our programming.